Testimonials
N.R.A.




The innovative and highly functional new SURE TRAK TRIPOD SYSTEM is designed to serve many of the needs and wants of archers, hunters, shooters and other outdoor enthusiasts. Dubbed the B.A.S.H. Tripod, it serves as a flip-down bow hanger, arrow quiver or bow rest; spotting scope, still camera, camcorder or binocular (tripod) mount; and hunter (firearm) steady rest. Weighing just 2.5 pounds, it collapses to 18 inches. AMong many features in its durable aluminum body are telescopic storage and height adjustment from 32 to 41 inches, 360-degree mount rotation, a built-in compass and detachable shoulder strap. Finished in Mossy Oak Break-Up camp, the units are made in the U.S. (480) 968-2656; www.bashtripod.com"

&nbsp
PROFESSIONAL HUNTING GUIDE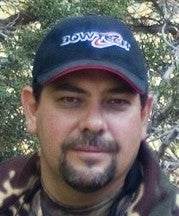 Dave Langston
Owner - Western States Sportsman
Western States Sportsman
&nbsp

"I have used many products over the past 21 years from major manufacturers but the BASH Tripod system from SureTrak industries is one of the best I have seen or used in the field. After discovering this product at the SHOT Show 2010 in Las Vegas I am eager to put to use the BASH Tripod during hunting season as we hunt elk, deer, lion and bear. It is by far the best one man tripod system in the field today. We use it in the field and so should YOU!"

&nbsp
PRO-STAFF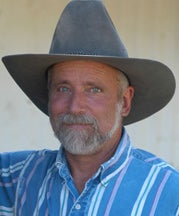 Mike McCracken
B.A.S.H. ProStaff and
Professional Hunting Guide
Gold Bar Ranch
&nbsp

Michael McCracken is a third generation Arizona rancher and owner of the Gold Bar Ranch in Walnut Grove. He has been a Licensed Guide in Arizona for 33 years. Born in Cottonwood, Arizona in 1955 he's spent his entire life roaming the mountains and deserts of Arizona, hunting, fishing, or photographing the diverse wildlife that inhabits this region. Arizona is known for the World class, record elk, mule deer, antelope, lion and bear. His knowledge of these areas is unprecedented. He has guided dozens of men, women, and children, both beginners and experts alike, on trophy hunts of a lifetime. As an expert of the wildlife of this region, he often incorporates education on his hunts, making his hunts an occasion you will always remember. Mike began using the B.A.S.H. Tripod about two years ago, and discovered first hand how versatile and effective it is in the field. He is now one of our ProStaff members, and actively endorses the product with his clients. In fact, on two of his guided hunts recently, the B.A.S.H. Tripod was used to help make the shots that successfully downed an Elk, and a Coues Deer from 510 yards away!

Mike says,
"If you do not have a B.A.S.H. Tripod, you are missing out on a critical piece of equipment that will increase your accuracy, safety, and overall hunting experience."

&nbsp
Personal Review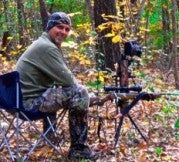 Captain Craig Mann
Professional Whitetail Guide
and Charter Boat Captain
&nbsp

"I have to say I have seen many products that claim they do a lot for you; but the B.A.S.H Tripod really does. The various accessories and uses for the B.A.S.H. are matched by no other product. The B.A.S.H. Tripod offers a gun rest, camera mount, bow holder, blind, and a compass in a single sleek and lightweight system. The rifle rest hooks can double as a rest for your gun when shooting prone, or to just cradle your rifle when set up in a blind. It's durably constructed and built for a safe and ethical hunt. In it's class, there is no match for the B.A.S.H Tripod."